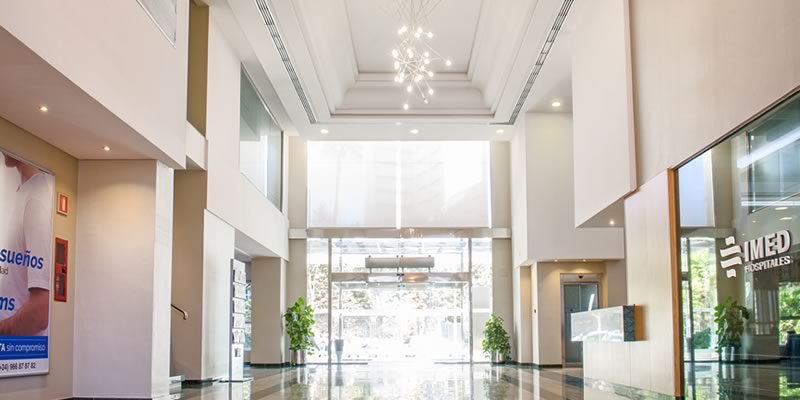 Hospital IMED Levante is a private hospital providing multidisciplinary health care to the province of Alicante.
The main objective of Hospital IMED Levante is to offer high quality health care to satisfy the needs and requirements of those patients who opt to use its services. With this in mind, the Hospital has been equipped with state of the art technology and staffed with a highly qualified and reputable team of professionals. The incorporation of modern technology and resources will ensure that the Hospital offers comprehensive health care quickly and efficiently.
The project began in 1999 when a group of local businessmen decided to invest in a new hospital due to the growing demand for further private medical health care in the area.
Construction of the Hospital began in 2002, and was completed 30 months later.
Hospital IMED Levante is situated in Benidorm, in the Rincon de Loix area, close to the city centre and within the immediate vicinity of all the major Hotels. It has excellent access from the motorway and surrounding districts.